GMDN Agency attend IMDRF - September 2023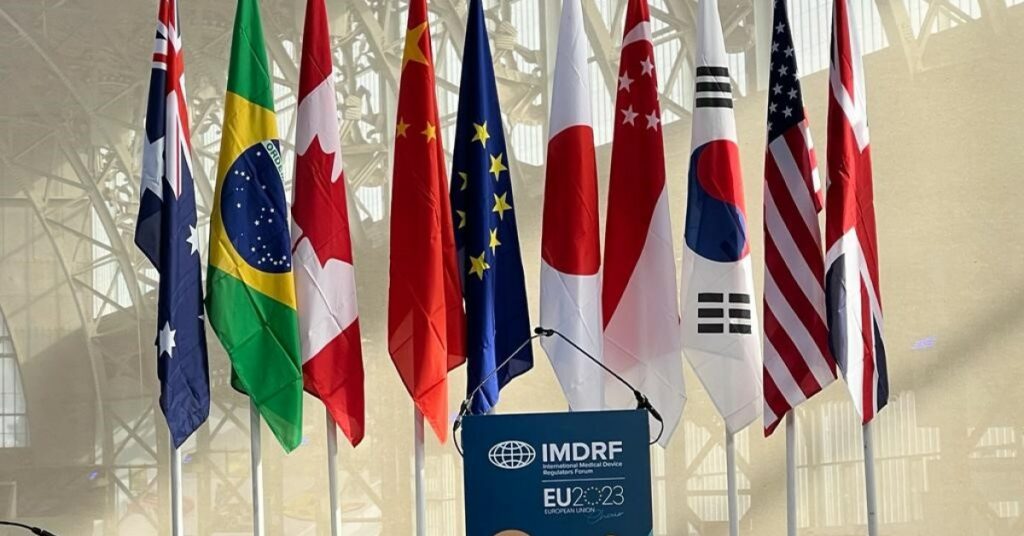 4 October 2023
Our CEO, Deniz Bruce, and our Senior Clinical Lead, Dr Barry Daniels, attended the IMDRF (International Medical Device Regulators Forum) 24th Session and Management Committee Meeting in Berlin, Germany, on 25 – 26 September 2023.

Whilst there, they updated attendees about the work the Global Medical Device Nomenclature (GMDN) Agency has been undertaking since the previous meeting in March.

Highlighting how the GMDN, as the leading global standard for the naming, classification and categorisation of medical devices with users in more than 145 countries around the world, is committed to supporting the IMDRF in its aim to accelerate international medical device regulatory harmonisation and convergence.
Deniz Bruce, CEO of the GMDN Agency, said: "As always, it was great to meet with our GMDN stakeholders at the IMDRF 24th Session and Management Committee Meeting in Berlin. It was very informative to listen to the presentations and discussion about devices intended for specific patient populations, especially concerning personalised and custom-made devices."